Web-based medical gas data management portal
Real-time plant and alarm monitoring 24 hours a day, 7 days a week
Any device, any time, anywhere
K'nect holds all your medical gas data in one convenient cloud-based system
Now all the information you need to manage your MGPS and prove compliance is at your fingertips
K'nect is the first and most advanced data portal in the medical gas industry. Fully bespoke for each customer, it is tailored to your specific MGPS and site configuration. The encrypted data is available 24 hours a day from any browser, and helps you prove compliance with statutory regulations quickly and easily.
Documentation
Depending on your contract, this will include:
Comprehensive details of Planned Preventative Maintenance (PPM) visits
Faults logged during past service calls and due dates of future services
Invoices and quotes
Asset register
KPI compliance data
Plant diagrams
Safety certificates
Insurance certificates
Permits to work
Real-Time Data
Real time, site-by-site plant and alarm monitoring
At-a-glance RAG rating for each item of plant
Use K'nect to manage FLO2—SHJ's new oxygen flow meter and line pressure monitoring and alert service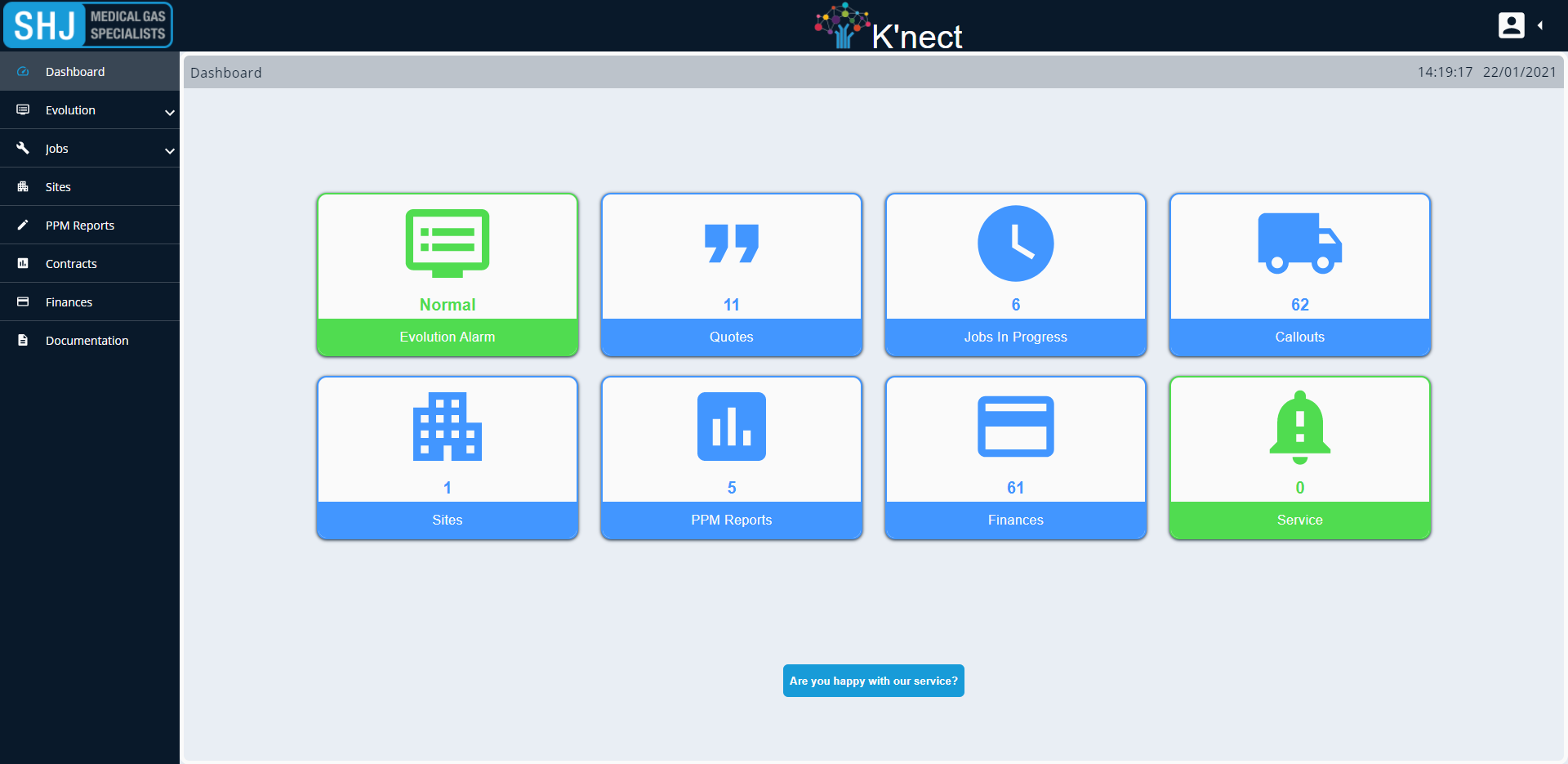 We hold Cyber Essentials certification, demonstrating that we have implemented a series of security controls to protect our organisation and our customers' data from cyberattacks.